This is a website for Ghana upcoming gospel singer who have sang in churches across the globe. She has performed in countries like the Unites States of America, United Kingdom and Ghana.
I kept this page quite simple and minimal in order to not distract the user from reading the content.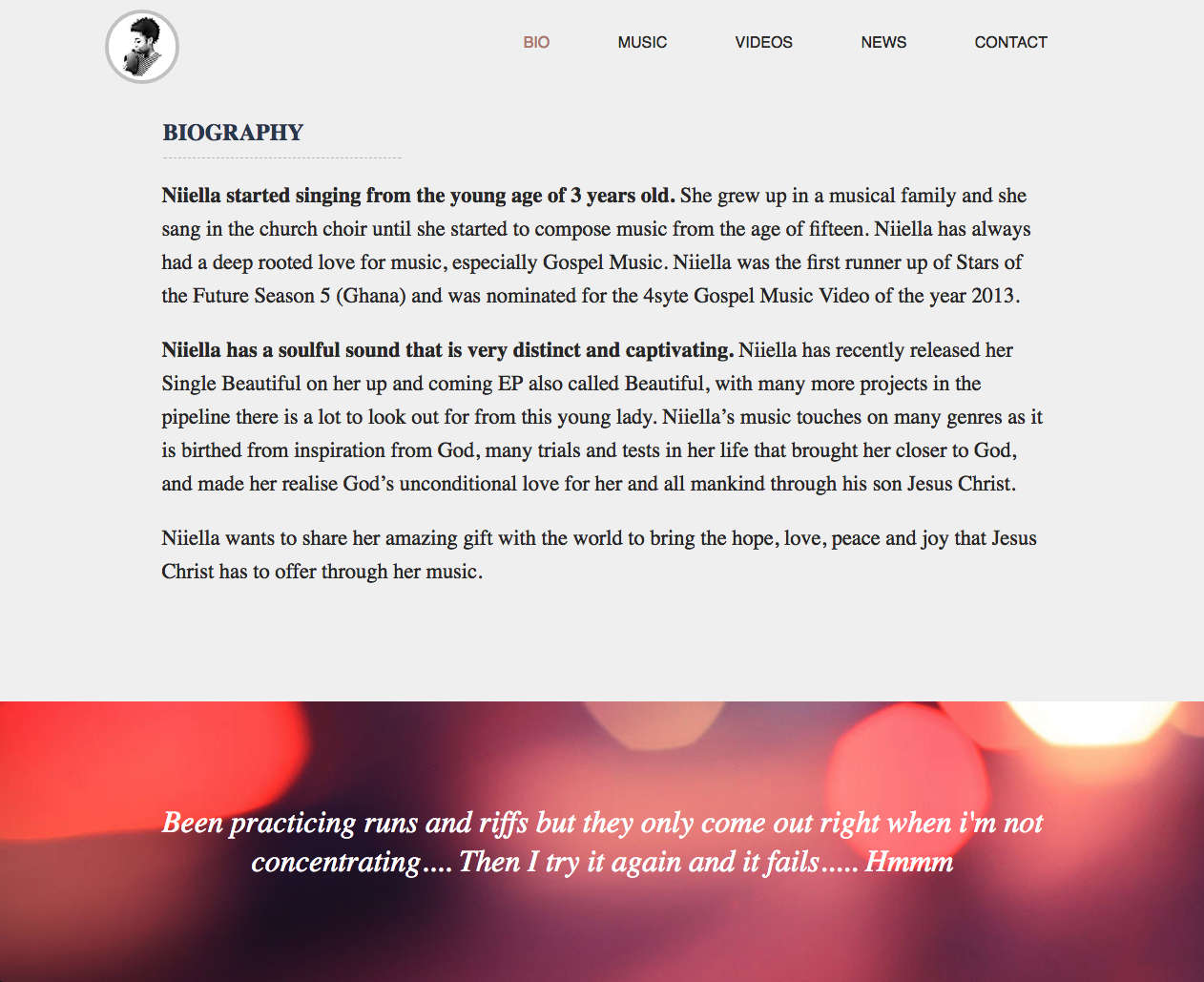 On this page I added in an inline music player, so the user can listen to the songs live on the website or they can also download the track if they wanted to play it offline.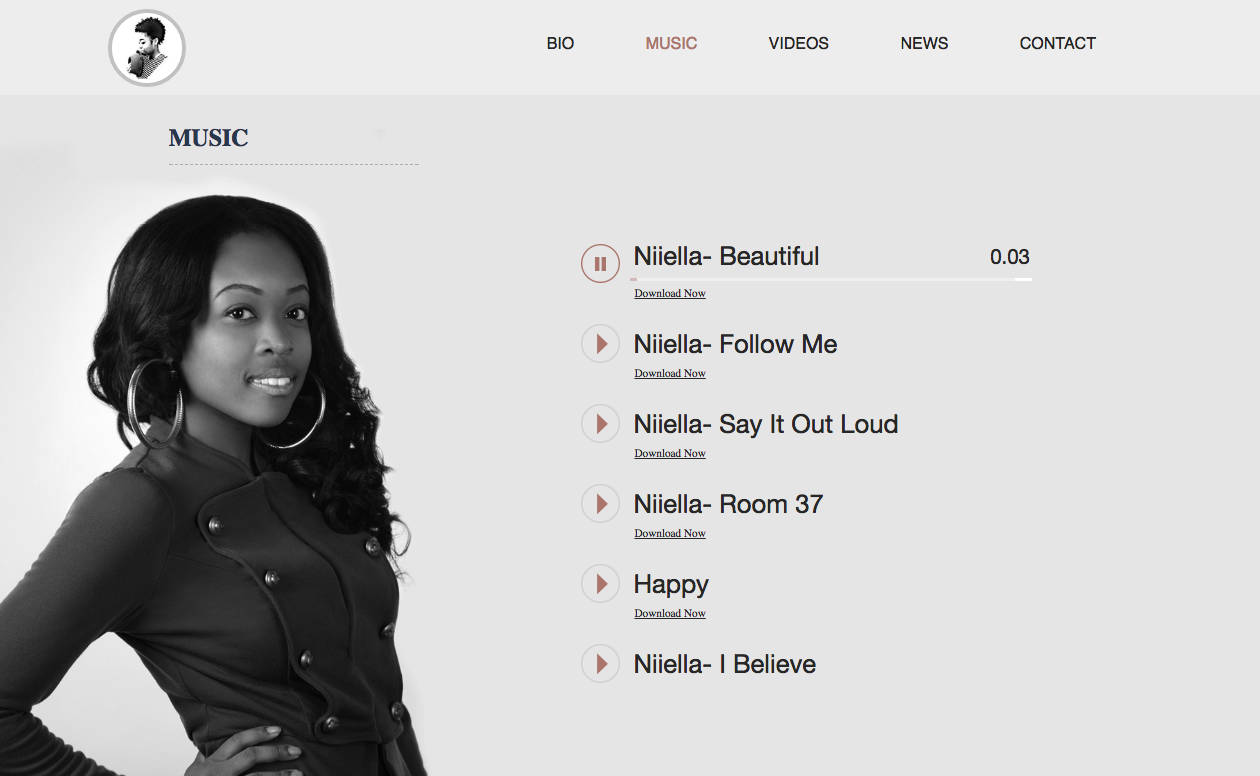 The site was made responsive to work on mobile devices